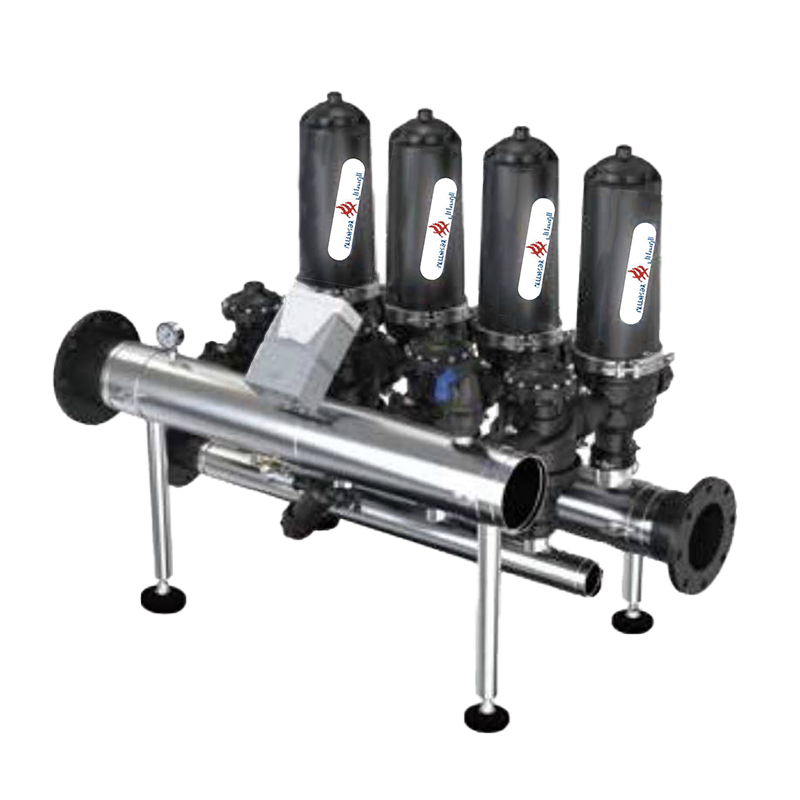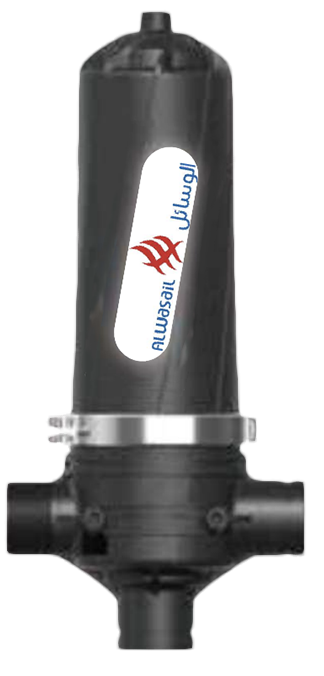 WSI-F080TB
Agriculture Irrigation: Suitable for medium-scale agricultural irrigation, it removes water particles from lakes, rivers, etc., ensuring the protection of the irrigation system's sprayers.
Garden Irrigation: Offers solutions for water recycling in garden irrigation or water landscapes. Ensures water quality and protects both sprayers and drippers.
Industrial Filtration: Provides solutions for low-flow water recycling in industrial contexts.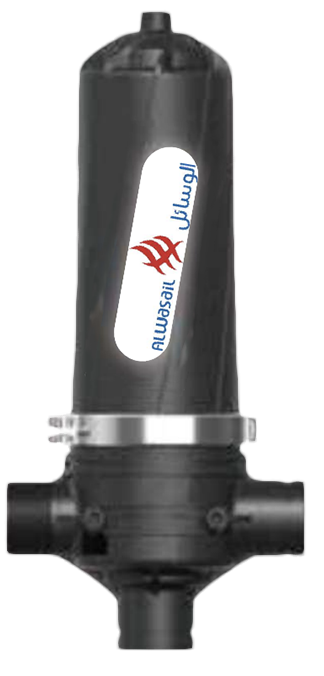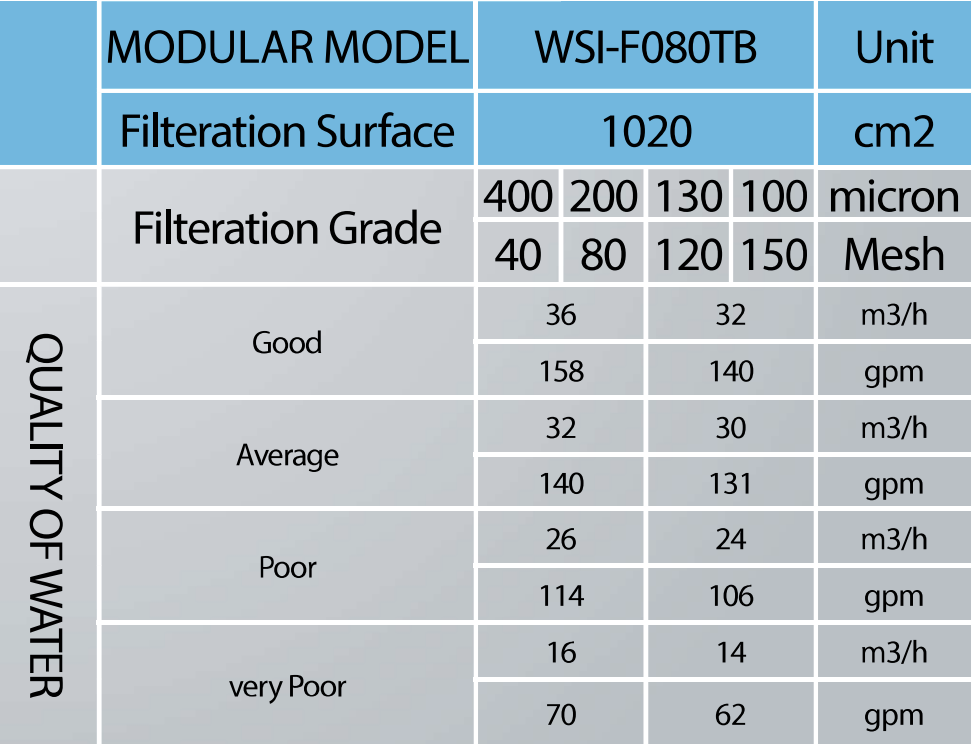 MODELS AND SPECIFICATIONS:

DIMENSIONS: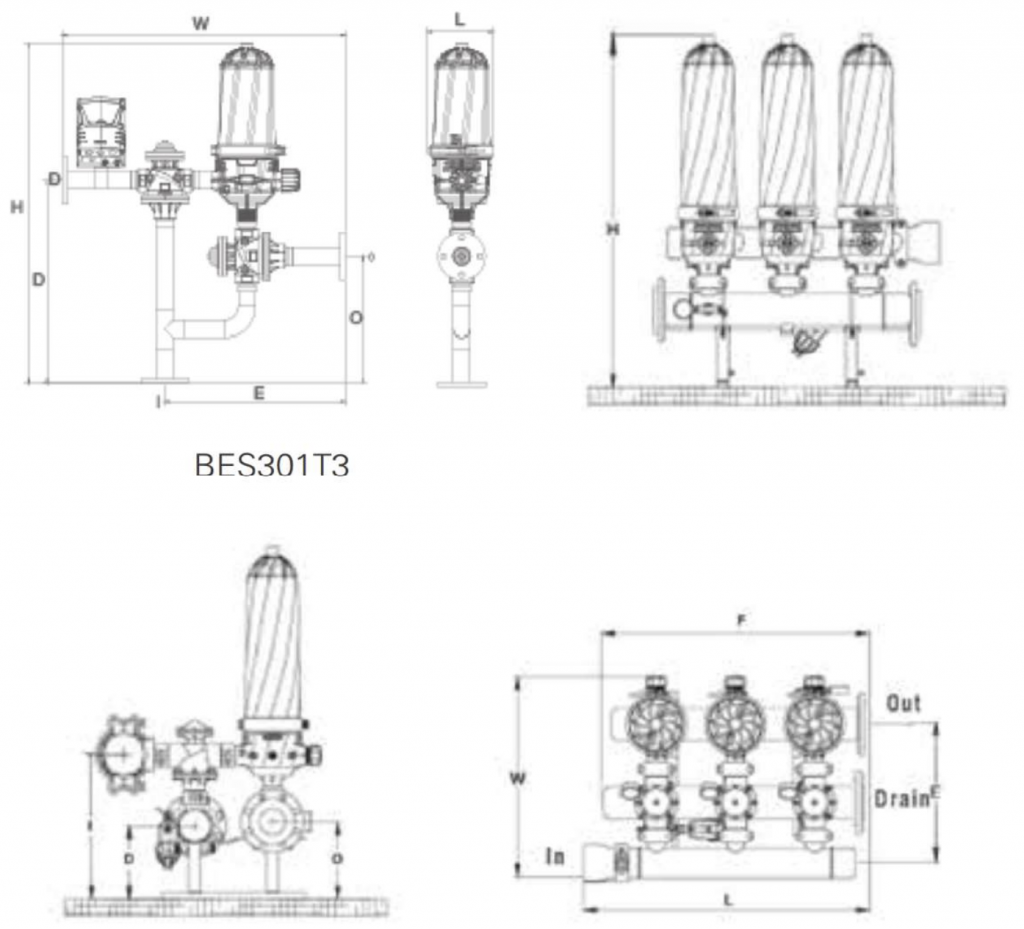 Filtration Stage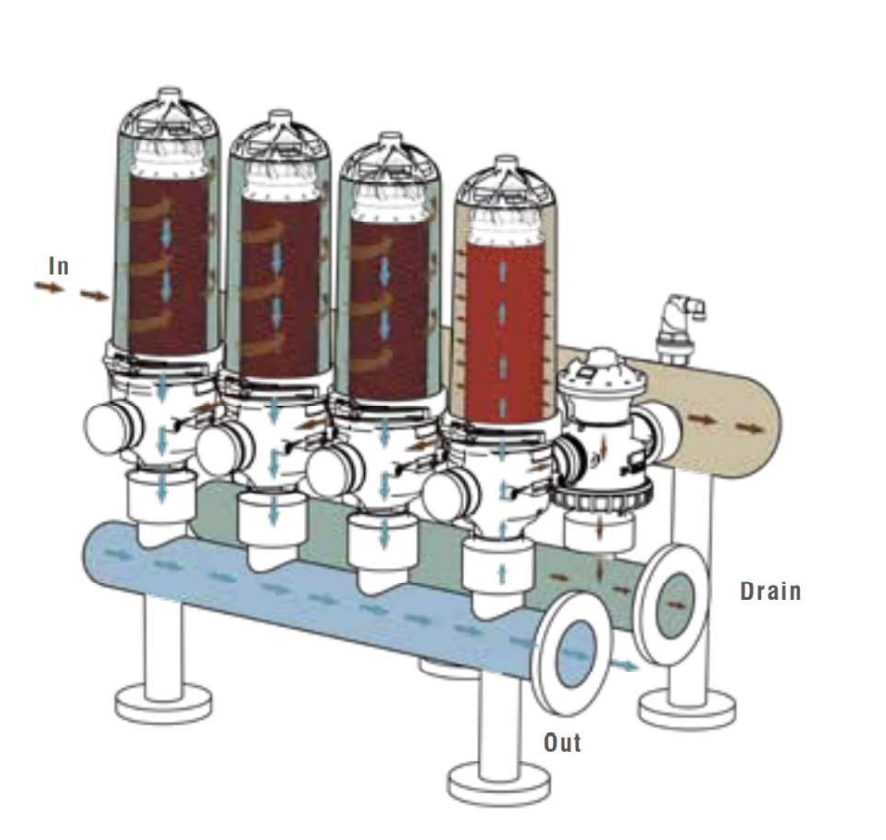 Under the direction of the controller, dirty water enters the filters during the filtration stage through the backflushing control valves. The Vortex and the disc trap particles within the grooves of the discs, allowing clean water to flow out through the outlet.
Backwashing Stage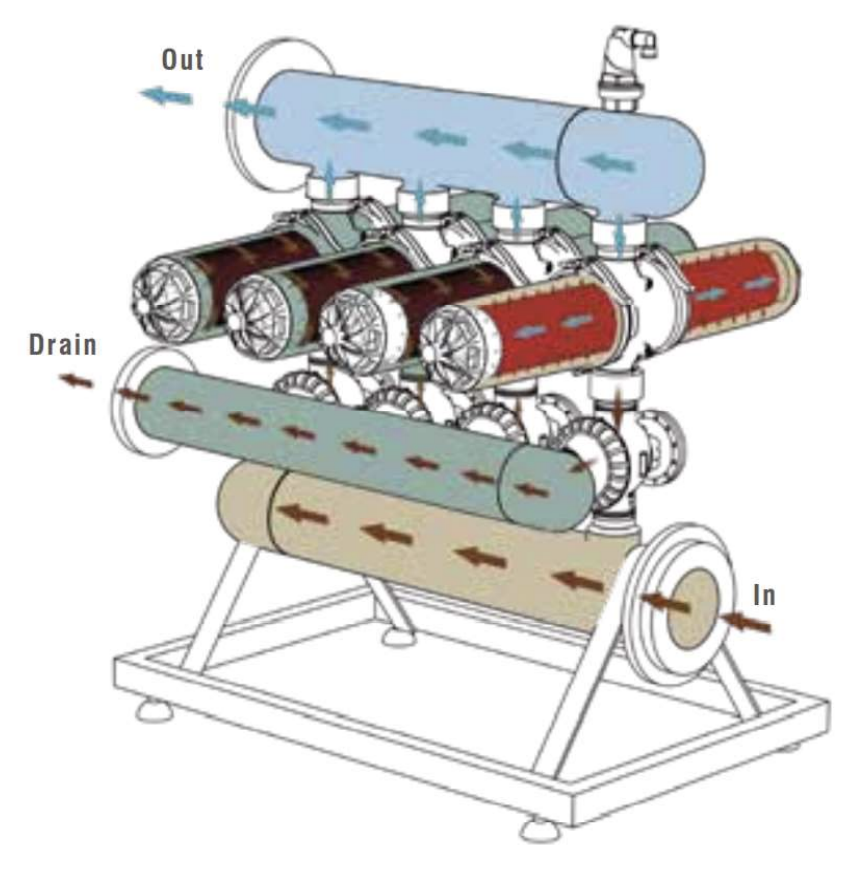 Under the guidance of the controller, only one filter undergoes backflushing at a time. The backflushing control valves reverse the direction of water flow. Filtered water is then introduced in reverse through the filtering element, decompressing the stack of discs to initiate the backflushing procedure. Solids are ejected from the discs and expelled through the drainage manifold. After completing the backflushing stage, the filtration process resumes. The filters will continue to backflush in succession until all have been cleaned.
2″ 3″ SERIES TTYPE AUTO DISC FILTRATION SYSTEM VARIOUS INSTALL ATION DIRECTION

Auto Disc Filters
The Alwasail automatic disc filtration system adopts a modular design, meeting the diverse market demands for different flow volumes by offering either a T-type or H-type backwash filtration unit. It can be paired with a 2″, 3″, or 4″ hydraulic backwash valve and includes a built-in computer chip for automatic scheduling. This allows it to function as an unattended water filtration system, ensuring a continuous water supply while simultaneously discharging sewage.

| | |
| --- | --- |
| Flow Rate Range | Filtration Grades |
| 40 m3/h (176 gpm) to 640 m3/h (2816 gpm) | Six colors are used to identify the six filtration grades of the discs. |
The Unique Disc Technology
Alwasail uses colorful and thin polypropylene discs in multiple filtration grades. These discs are diagonally grooved on both sides in opposite directions. A series of discs are stacked and compressed, locking onto a specially designed filter spine. The opposing grooves of adjacent discs press together, creating numerous intersecting small spaces. These spaces form a unique series of filtration pathways to trap impurities. During the filtration process, the spring's force, combined with the differential pressure, compresses these discs tightly. Through these intersecting spaces, the system provides distinctive in-depth filtration.

Features
Manufactured in Polyamide, offering resistance to chemical products and wear.
Designed for unmanned performance with a built-in chip controller.
Compatible with various filter units based on different flow rate requirements.
Automatic backflushing can be set by the discrepancy in water pressure between the inlet and outlet; manual settings are also available.
Manifold is available in Stainless steel, PE, or epoxy-coated carbon steel.
Low water consumption and minimal maintenance costs.
Efficient water saving during auto backflushing; requires a minimum pressure of 1.5 bar and a flow rate of at least 2.1 L/s.
VORTEX DISC FILTRATION TECHNOLOGY
With its unique disc and vortex structure design, the filter generates a centrifugal spiral flow of water that pushes solid particles away. These solid particles are then collected at the top of the disc element through rotational flow. The vortex disc filter system ensures efficient filtering and water-saving due to the reduced frequency of backflushing.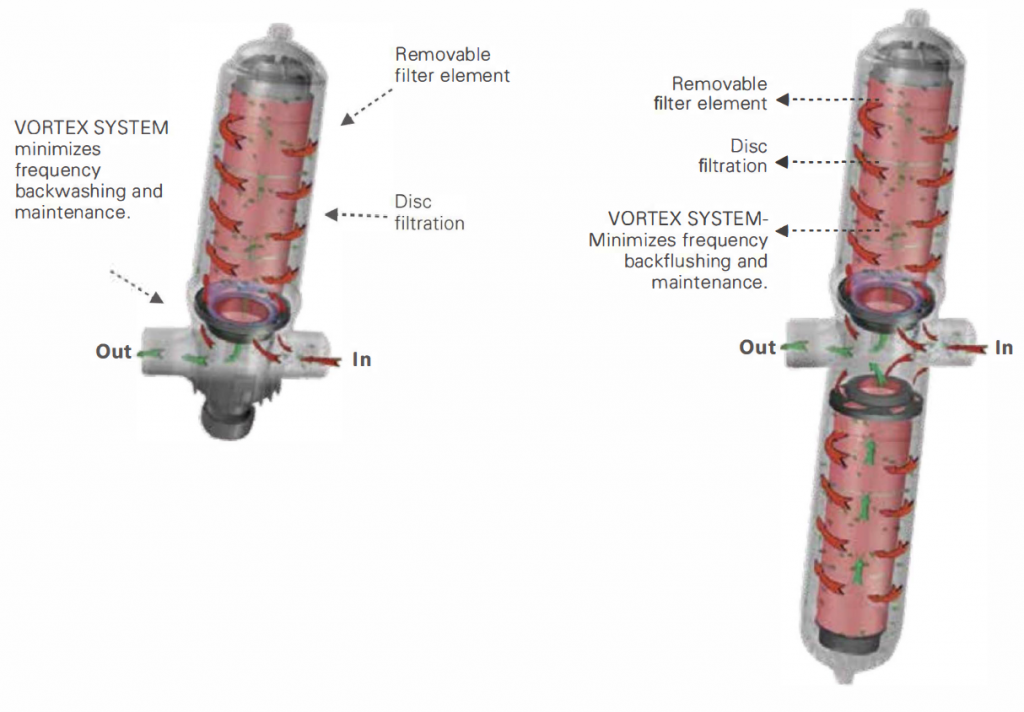 For more information about this product and its related items, you may check and browse the catalog below:
Irrigation Auto Disc Filters Catalog