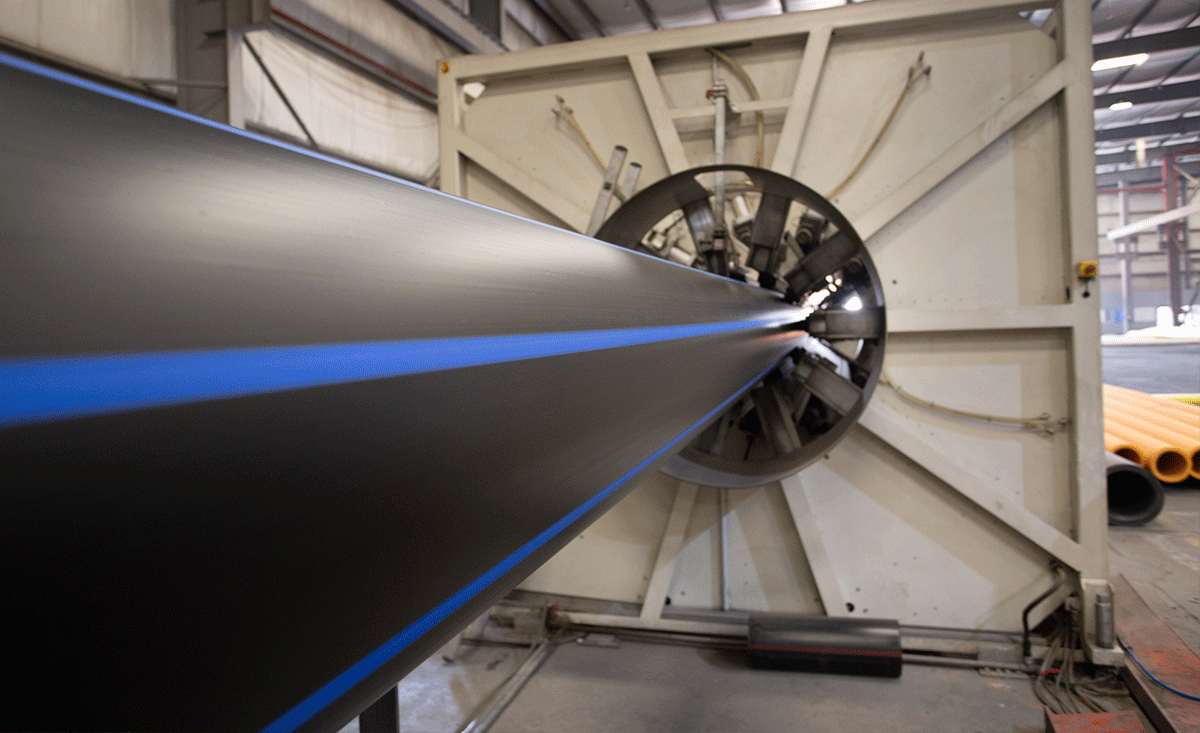 Manufacturing


Facilities

The manufacturing facilities that produces Alwasail's major product lines, lie on 5 manufacturing sites with over 125,000 sq. meters with complete raw material and finished goods storage facilities (silos and hangers) and other support service.

For the extrusion and injection molding there are 100 production lines with more than 200 on-shelf molds. The rubber and insulation production has 4 lines for rubber seals and 6 lines for foam insulation.

The factory has top of the line testing laboratories equipped with all required instrumentation to test and comply with the most stringent requirements. It has complete quality control & engineering systems and proper staff to comply with all accreditation testing and procedural requirements. The laboratory is marked to have an upgrade and transformation to become a third party testing approved laboratory and service center.
Pipes Extrusion


Plant - A.
10 High-Speed Extrusion Lines with full automatic coilers
Irrigation and communication pipes
Full automatic materials feeding systems
Coils-Drums pipes lengths up to 2000 mts
Drip irrigation pipes with built-in emitters
Daily Production Capacity 50 Tons
Sizes 3mm to 63 mm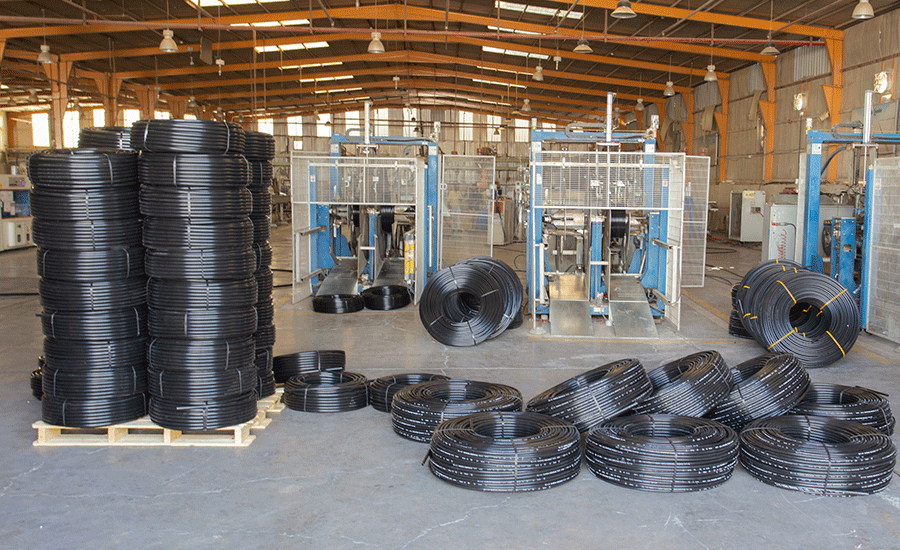 Pipes Extrusion


Plant - B.
18 High-Speed Extrusion Lines with full automatic coilers
Sizes 20mm to 110mm
Multi Layers communication pipes
Coils-Drums pipes lengths up to 2000 mts
Pipes with built In rope
Daily Production Capacity 95 Tons
Full automatic materials feeding systems
Pipes Extrusion


Plant - C.
18 Extrusion Lines equipped with large coilers
Sizes 110 mm to 1200 mm
Water-Sewage-Communication pipes
Coils-Drum-Pcs pipes
200 mm pipes in coils
Double wall corrugated pipes up to 280 mm
Daily Production Capacity 150 Tons
Full automatic materials feeding systems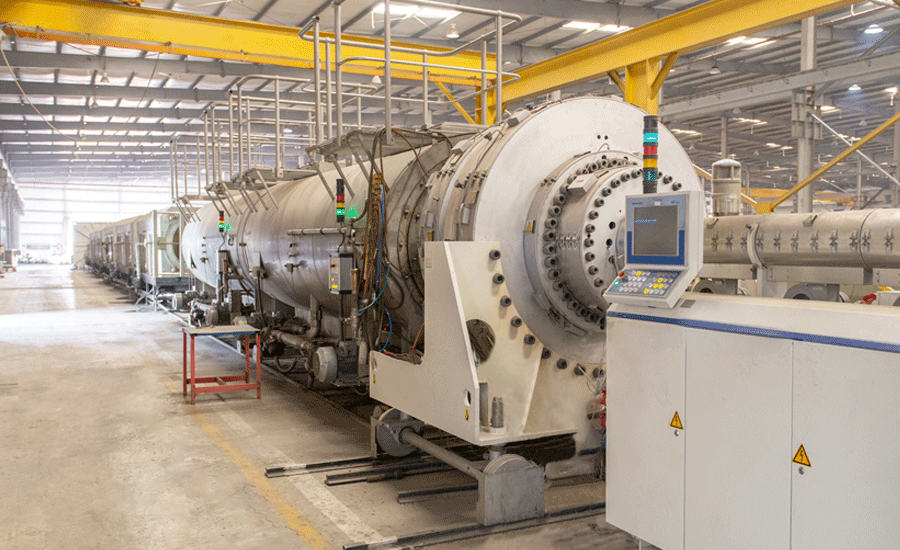 Injection


Molding Plant
47 Injection molding machines
2000 products
+2000 molds
Multiple engineering materials
Water-Sewage-Communication-Irrigation fittings
Injection machines Sizes up to 1300 tons
Products weight up to 30kg
Daily Production Capacity 20 Tons
Fabrication


Facilities
High precise welding and cutting tools
Ability to produce fittings as per customer requests
Water-Sewage-Irrigation fittings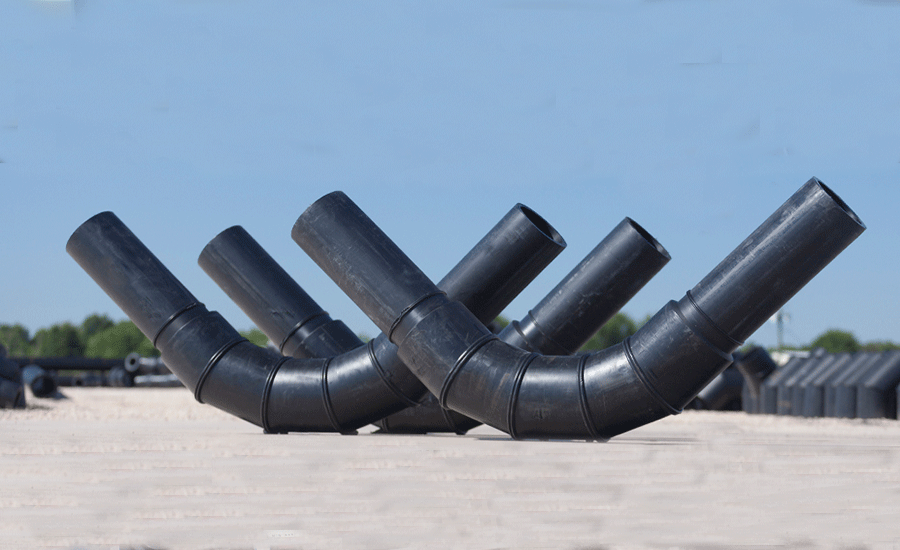 Logistics
Facilities
Transportation
+40 Heavy Trucks supply products wherever needed
Branches
+25 Local branches and agents all around the region
Warehouses
+125,000 m2 in main warehouses in addition to the branches
warehouses to cover immediate requests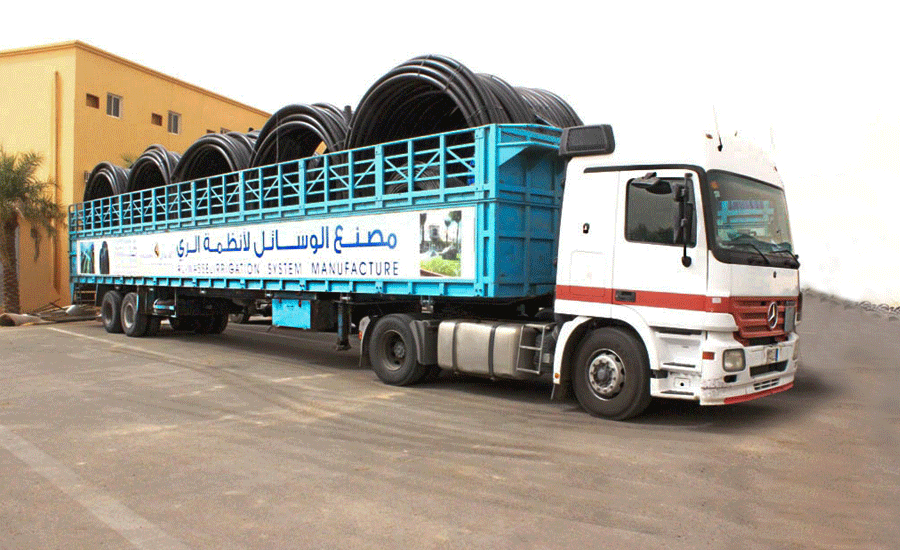 Tools


Workshop
High precise machines
Molds-tools-spare parts fabrication facility
Highly skilled team in both design and executing processes
High technology cad cam systems
Quality Control
Facilities
2 Quality control labs
All products observed through production journey from raw material to products 24/7 running tests
Products have been certified globally
All raw materials are required for incoming inspection
All products have to pass-through with quality control checks such as first piece, online and final before release.