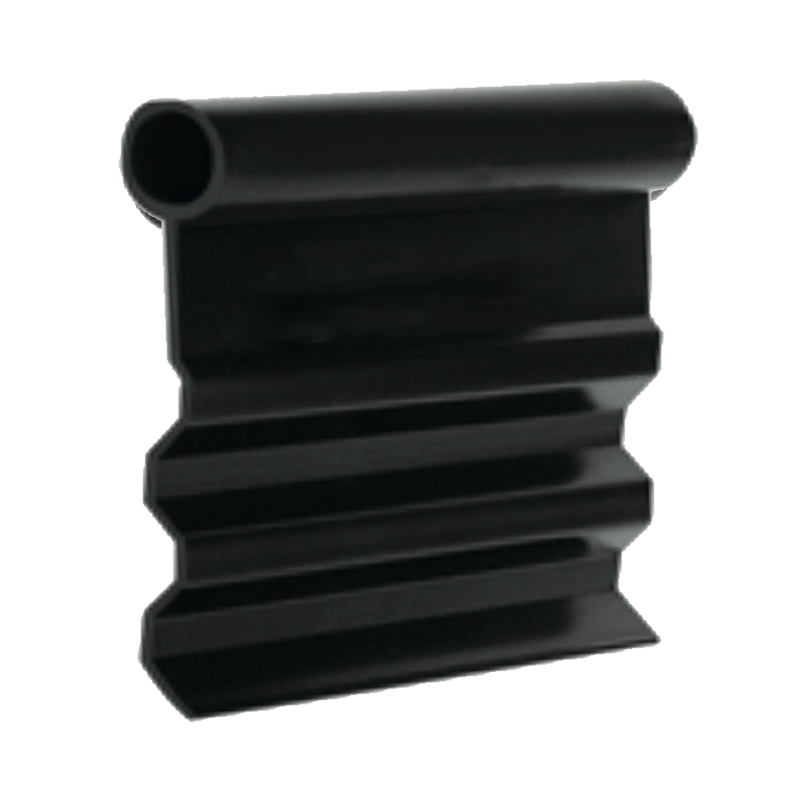 The first true professional-grade edging. Still, Alwasail finest round top edging, Edg-Queen features four horizontal grooves on its anchoring wall which helps keep the edging in the ground. You need not worry about the Edging or the additional labor costs that go along with it. Where others fail, Alwasail Edg-Queen succeeds.
And, as with all Alwasail Edg-Queen landscape edgings, is made with high grade, pure medium density polyethylene.
---
TECHNICAL SPECS
Packaging: 10 piece x 5.5m of edging / flat bundle
Materials: Pure Polyethylene with 3.5-4% Carbon Black Concentrate Added for Ultra Violet stabilization.
Height: 126.7mm (5″)
Wall Thickness: 2mm
Dimensions: Length: 5.5m / Height: 124.2mm
Can be formed by heat: Yes – heat gun or propane torch (no contact)
Connection type: Edg-Queen barbed Connector (Sold Separately)
Features: 25.8mm round top bead / 98.4mm groove horizontal wall anchor
Weight: 355 g/m – Approx.
Item Code: WS-EQ-LE-520
More Info: Edge Queen's specifications are available on its datasheet.

For more information about this product and its related items, you may check and browse the catalog below:
Edg-Queen
Edg-Queen was certified and conforms with the standards of the following certificate(s):