How We Hire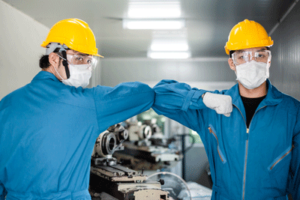 Apply for a job
You can browse our vacancies and apply for any roles that take your fancy. This is to fill up an online form at the bottom of the job post. It involves filling up personal details, suitability for employment, your skills and experience and of course your CV. You will instantly get an automated response to notify you that we have received your application.
Phone Interview
If your initial application demonstrates the skillset we are looking for, one of our team will give you a call to discuss your application. This will also give you the opportunity to ask any questions regarding the particular vacancy. So if you receive a message from us, that's what we'll be trying to set up, so please get back in touch as soon as possible.
Interviews
Assuming the phone interview goes well, one of the team will be in touch further to invite you to an interview with the recruiting manager. If the role requires it, we may even bring you in for a second interview. Please ensure you bring any supporting documentation with you to the interview.
Reference checks
With your permission, we then seek work references from your manager in your most recent roles, or if you don't have a work history, character references from other people who know you.
Offer to join our team
If your application is successful, we will be in touch to make a verbal offer and send you a welcome pack. Any offer is conditional on being provided with a copy of your criminal history report from the Ministry of Justice. Once the final paperwork is complete, we can then discuss your VISA, job agency and start date. You can then look forward to meeting the team and starting your rewarding journey as a valued member of the Alwasail family.