---
---
Alwasail is looking for AX Functional and Technical Consultants
Position: AX Consultants
Vacancy Slots: 3 employees needed.
Department: IT Department
Location: Buraidah, Saudi Arabia
---
AX FUNCTIONAL CONSULTANT (Finance and Accounts)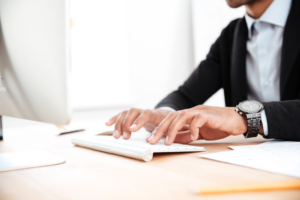 Specialized in Axapta ERP 2012 in Finance & Accounts.
1 employee needed
AX FUNCTIONAL CONSULTANT (Manufacturing, Trade, and Logistics)
Specialized in Axapta ERP 2012 in Manufacturing, Trade, and Logistics.
1 employee needed
AX TECHNICAL DEVELOPER & CONSULTANT
The developer should have the following skills to be qualified in the job
Must have x++ programming experience to add, amend, develop new projects
Must have AX 2012 R3 experience
SSRS reporting
Security and roles in AX 2012 R3
Enterprise portal.
---
REQUIREMENTS
All AX Consultants should have three (3) or more years of work experience in the same fields above.
---
MORE JOB OPPORTUNITIES
For more information on our job vacancies, click here.
Contact Person
---
Khalid Dar

Recruitment Head

Email: khalid@al-wassel.com

Mobile: +966 6 3220545, +966 500527103

Send Application
Khalid Dar
Recruitment Head
Mobile:+966 6 3220545, +966 500527103
Email:khalid@al-wassel.com